WSC Recitations in Washington, Iowa
Thursday, July 23, 2009, 10:33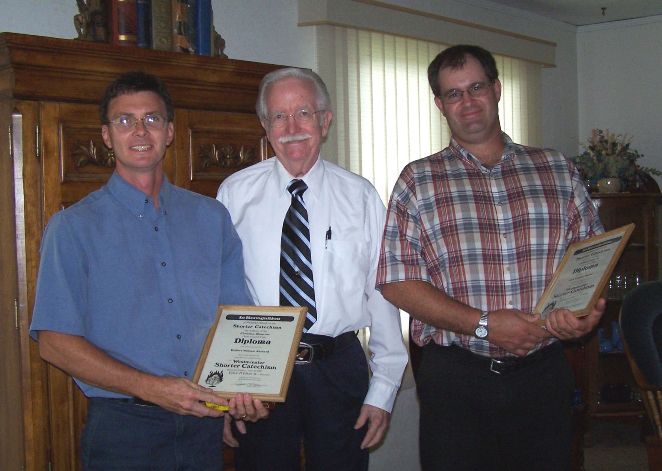 On 19 July 2009, Dr. Robert L. Lamay (C), instructor and mentor, and Assistant Editor of the Christian Observer, presented diplomas and King James Version Bibles to Rob Jarrard (L) and Greg Skubal (R) in recognition of completing a two year course of study and memorization of the Wesminster Shorter Catechism. Both men made a covenant before the Lord two years ago to study and complete the course no matter how long it would take.

You can follow any responses to this entry through the
RSS 2.0
feed.
Both comments and pings are currently closed.
Comments are closed for this Article !